"What's Your Story?" is a new, guest post feature on BCBA web. Authors-traditional and self-published-are invited to write about their books, writing journey, creative process, inspiration, rewards and challenges of publishing, etc. They can go in whatever direction they choose. We are excited and grateful for their willingness to share, and we hope you enjoy our guests' stories.
The following letter is one in a series I will write to my late grandma. The letters will be extensions of my "Grandma" stories and will focus on some of the things I didn't share in detail in the books. They will add more emotional content to the stories, giving audiences a better understanding of Grandma and the times she lived in. It is my hope that readers will not only enjoy the letters, but that they will use the contents of each one to become more educated about the ways of a group of people different from themselves and grow in the ability to embrace the idea of cultural diversity, understanding, and tolerance. 
Dear Grandma,
I wanted to write this letter to let you know that I have fulfilled the dreams you had for me. When I reflect, I sometimes think I might have gone beyond what you or I thought about for me. You always wanted me to have a life better than the one you had, and you know what Grandma, I do. You wanted me to grow up and do things you were not able to do. You wanted more than anything for me to become educated and get a good job, and Grandma, those things happened. At each step on my climb to fulfill the dreams, I remained humble remembering where I came from and making a conscious effort to remember what was expected of me.
Grandma, you would be pleasantly surprised to know that I graduated from college with a degree in education.  I became an Elementary School teacher, and now I am writing books! Yes, Grandma, books!  We didn't even think about authors when I was a little girl! You will probably also find it foreign that I went to school way beyond the elementary level, where you stopped. I went to secondary school, high school, and then college. You should have seen me walking across college campuses that had the word "University" written on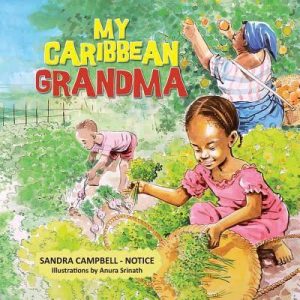 the walls. Grandma, I know you would have been jumping for joy!  I smile when I think of you seeing me as a college graduate, and I always have to say a thank you to God and the ancestors for the gift.   It was your dream all along, for me to become everything I wanted to be.  You didn't visit a college campus, you didn't wear a cap and gown, and you held no professional office, but your efforts paved the way for me to be able to do that for myself.  You didn't know when, but you imagined that I would travel to faraway lands, and I have. You weren't a fan of airplanes and were scared at the thought of "getting on one of those things," but I traveled on one, and you would have survived the trip. When I took my first ride, I kept thinking about you looking up at the sky and marveling at what God had created but never wishing to get on one. You thought there was no way a plane could stay up in the sky for any length of time. I sometimes laugh because I have moments when I think the same thing.
Grandma, the journey from our home in the "country" to my home in the United States hasn't been easy, but your face has guided me through all that I've experienced. The days when I thought I could not go on, I thought of you and your sacrificial life, then made the decision to take the next step. I don't like to think of you as long-suffering, but I often do. One lesson I learned from your life though, is that if you could have survived then not having the things I have today, then I have no excuse not to survive. The Bible verses you recited and the songs you hummed have stayed with me and guide me daily. When I think of how blessed I am, my only regret is that you are not here to share those blessings with me.
I have a surprise for you!  I told you I was writing books, and one of my biggest accomplishments is to have written one about us.  I called it My Caribbean Grandma, and I know you would smile like you always do if you had a chance to read it.  You probably would be a little embarrassed to see your picture and name in it, but it's there. The book is a celebration of you, and I am very happy to have preserved some of your memories in print.
I take your humility, your grace, your patience, and your caring spirit with me daily; they have served me well. The person I am today is because of you. I am grateful to have had you in my life, and you stay with me always.
Love and Blessings!
Your Granddaughter,
Sandra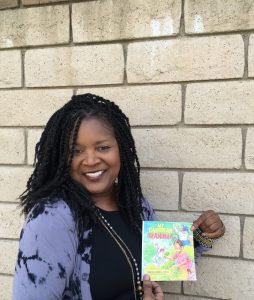 Sandra Campbell-Notice is an author and educator in Southern California. She is a graduate of Hunter College New York, earning her BA in Education, as well as Cal Poly University California, where she earned both her MA in Education as well as an Administrative Services Credential. Her first children's book, My Caribbean Grandma/mi Abuela Caribeña, is a tribute to her maternal grandmother and chronicles life moments in a rural community on the island of Jamaica. She hopes her books will be an important contribution to discussions about cultural diversity, tolerance, and understanding. She currently lives in Southern California, and when not spending time with her family, she reads, writes, and continues to be inspired by nature. Her next book, To Market with My Caribbean Grandma, will be published in the summer of 2017.
Connect with Sandra Campbell-Notice
My Caribbean Grandma/mi Abuela Caribeña