What's Your Story?: Kenneth Harris
"What's Your Story?" is a new, guest post feature on BCBA web. Authors-traditional and self-published-are invited to write about their books, writing journey, creative process, inspiration, rewards and challenges of publishing, etc. They can go in whatever direction they choose. We are excited and grateful for their willingness to share, and we hope you enjoy our guests' stories.
The year was 2016. The article, "Writer for Hire: Opportunities in Children's Educational Publishing," in the 2016 Children's Writer's and Illustrator's Market Guide caught my eye. It created an excitement in my soul that stirred me from the doubt of ever having a book published. The author of the article used her own experience and the accounts of those in her inner circle in a well-written article to explain how it was easy for inexperienced writers to break quickly into the children's educational market. Unfortunately, despite finding the article a good read, as an African-American writer with a desire to write stories of unsung black heroes, I didn't find it practical in my endeavor of trying to acquire book assignments publishers or pitching a series of ideas. I hit a brick wall at every turn. I can't think of one market that didn't express to me, "You're not what we're looking for."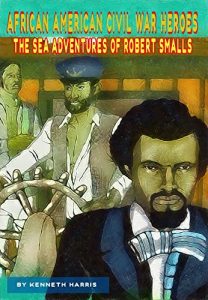 Growing up, my parents told me that as an African-American, I would have to work twice as hard to be successful as someone white. But, the article seemed so assuring. A flat, modest payment for an assignment along with a book credit would've certainly boosted my credibility and confidence. However, when prospective educational publishers required copies of my articles from the Point of View Community News Magazine, where I serve as a contributing writer, I did worry that my photograph above each article could hinder me from attaining an assignment because of the color of my skin. I tried to look past that. After all, I previously served as a teacher and could relate to children.
After my failed attempts to acquire an assignment, rather than assuming the publishers were biased towards black writers, I decided to research in 2016 before drawing that conclusion. What I found out about the children's educational publishing industry was disturbing. As an educator, I realized that titles about African Americans represented only a small percentage of the selections. There weren't many educational supplements about black heroes or authored by black authors. The writers assigned to write about African American topics were white. These numbers solidify why black writers have a tough time getting assignments. Opportunities are vast for white writers. It gets better when they turn in quality work on time in any given period and reap the rewards of future work assignments. Many of them have stayed busy for years and continue to make a steady income as they venture back and forth between trade and educational publications.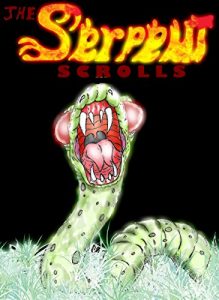 I decided to get involved as a children's writer to make a difference. I am confident in my ability to strive as a writer thanks to Amazon's Kindle Direct Publishing. It is a platform for independent writers to format, publish, and market their books on Amazon Kindle. Upon finding out about this great resource, I was able to publish my nonfiction chapter book, The Sea Adventures of Robert Smalls, as an eBook and my young adult science-fiction, horror novel, The Serpent Scrolls, as a paperback.
What was so cool was that people I didn't know from all over the country were purchasing my books, and I always had access to my sales report from my Amazon account. Earning up to 70% royalties for my digital book and 60% for my paperback quickly added up and provided a sense of pride as a self-published writer. To top it off, I have the sole rights to my books, and as far as the print copies go, my titles will never be out of stock. Once an item is sold, it is printed, packaged, and mailed to the customer. There is no need for me to house hard copies. My customers purchase my paperbacks directly from Amazon. They can even leave reviews.
Self-publishing through Amazon is a simple and affordable way for writers to get their stories and message out to a wider audience. I am thrilled that the digital age is upon us, and I can contribute to writing children books without acceptance from educational or traditional publishers. This accessible path to publication is the key to overcoming racial barriers in the twenty-first century.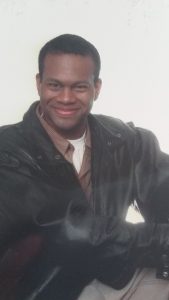 Kenneth Harris has a passion for American history, writing, and performing. He is interested in the theme of freedom and believes that sharing stories of unsung African American heroes can inspire and motivate Black children. Harris earned an Associates Degree in Criminal Justice and Early Childcare and Education from Springfield Technical Community College and American Public University, respectively. He is the husband of MaryJoy and father to Kenamarie.
Connect with Kenneth Harris
---
---
If you donate a small amount of $25.00, BCBA will be able to implement some of the awesome ideas that will advance our mission.