"What's Your Story?" is a guest post feature on BCBA web. Authors-traditional and self-published-are invited to write about their books, writing journey, creative process, inspiration, rewards and challenges of publishing, etc. They can go in whatever direction they choose. We are excited and grateful for their willingness to share, and we hope you enjoy our guests' stories.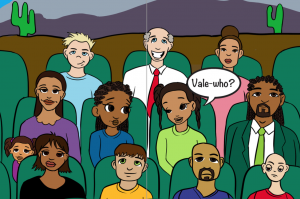 "Vale-Who?" I said those words for the first time at my graduation rehearsal learning the definition of valedictorian simultaneously as she was being introduced. In my story, Mahlia asks, 
"vale-who?" I was moved to create my story Valedictorian so readers will not only know what a valedictorian is but can also be empowered to become one. To reach such a lofty goal, one should know about the accolade as early as possible. I know that everyone cannot be the valedictorian. However, when we strive for perfection, we can often achieve excellence.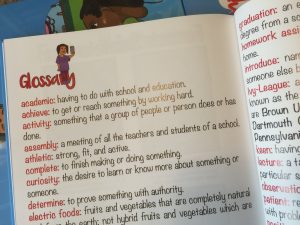 Initially, my goal was to simply empower kindergarten through fifth-grade students to know what a valedictorian is. However, it turned out to be much more than just teaching the word. I ended up with a children's book that reads like a roadmap to academic success and inspires readers to be the best student that they can be. There are beautiful, vibrant, and positive illustrations throughout Valedictorian because seeing is believing!  The book also has a glossary to enhance the reader's vocabulary. Children who acquire a substantial vocabulary are often able to think more deeply, express themselves better, and learn new things more quickly.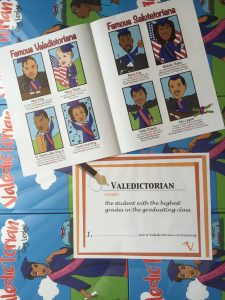 For inspiration, I included two inserts. One is a frameable "Valedictorian (in training)" certificate. The other is a fun poster of "Famous Valedictorians and Salutatorians." I wanted to connect the dots for readers and point out the correlation between the early academic success of these individuals and the subsequent super-success that they've experienced because of their early academic success. For example, Alicia Keys and John Legend have millions of fans. When their fans learn how important education was and still is to them, they too will be inspired to take their education seriously. I believe that parents who are working, raising a family, furthering their education, and making sure to secure time to read to their child can also draw inspiration from my book—and I just love the thought of that.
The Power of Aspirations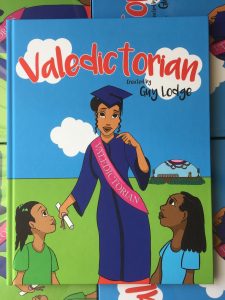 As parents and educators, it is super important to feed into our students' aspirations because children's aspirations are what fuels them to be better.  For example, when I was in the sixth grade, school was all about the fun—socializing with friends in the schoolyard during the thirty minutes before school, in the gym, in the classroom, and anywhere else I could find.  However, I was introduced to basketball, and the rest is history. I wanted to earn a basketball scholarship, and overnight, my behavior changed. Carlton Screen Senior, of the Flatbush Youth Association pointed out to me that the student, in student-athlete was more important than the athlete part.  Also, he pointed out plenty of guys around my neighborhood who were excellent basketball players, but who never got an opportunity to accept a scholarship because of insufficient grades.  Not only did that advice kick-start the work I poured into my basketball game, but it also motivated me to be the best student that I could be.  My work ethic carried over to high school, and I made the varsity basketball team as sophomore. I will never forget what coach Jack Ringel said when he saw my first report card as a varsity player.  He said, "Wow, you can go to an Ivy League school."  Yup, you guessed it, when he said that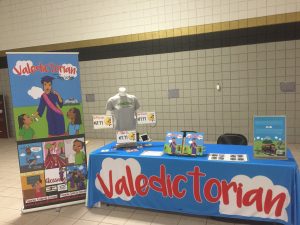 to me, it was the first time I had heard of an Ivy League school, so you know I had to put it in the glossary.  
Valedictorian gives readers a noble thing to strive for, which can pay immediate dividends for the readers, parents and teachers—like how basketball paid dividends for me. If you are looking to motivate a student, then Valedictorian is the book for you.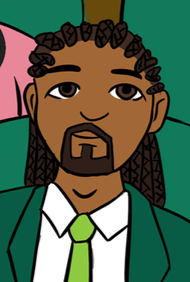 Guy Lodge is a devoted father of four beautiful daughters whom he home-schools. As their learning coach since day one, he researched the natural window of opportunity for teaching children to read, and using this information, taught each of his daughters to read by the age of three. His strong desire to share this information with other parents led to the establishment of Learn 2 Read Read 2 Learn LLC, a word first book company.
Connect with Guy Lodge: