Poet: The Remarkable Story of George Moses Horton - Don Tate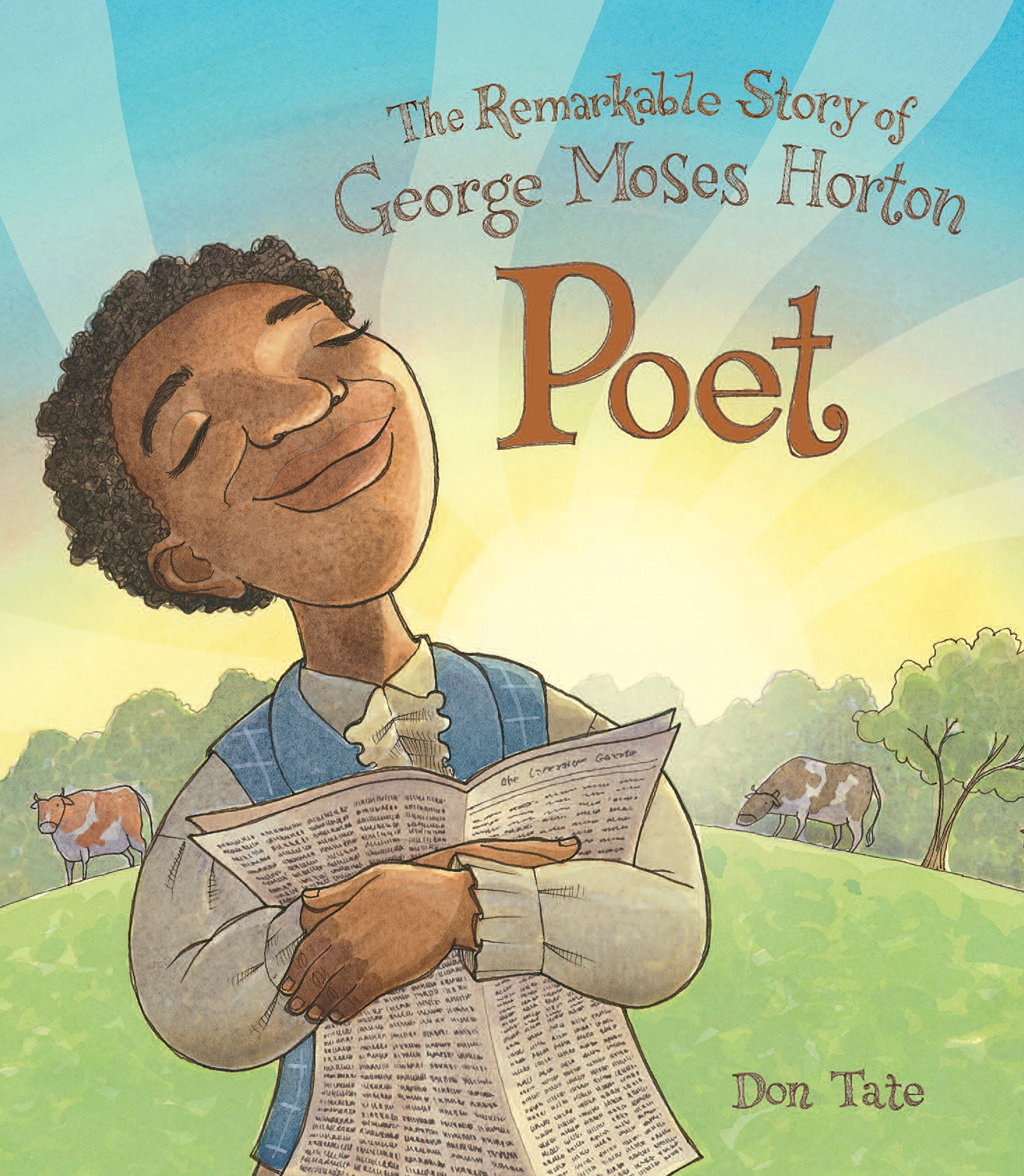 September 1, 2015
In the nineteenth century, North Carolina slave George Moses Horton taught himself to read and earned money to purchase his time though not his freedom. Horton became the first African American to be published in the South, protesting slavery in the form of verse.
Mama's Nightingale: A Story of Immigration and Separation - Edwidge Danticat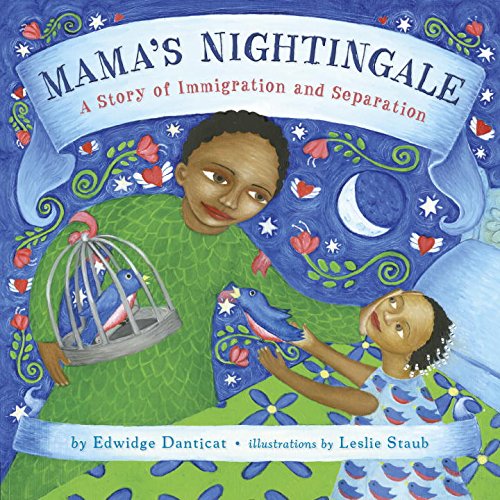 September 1, 2015
After Saya's mother is sent to an immigration detention center, Saya finds comfort in listening to her mother's warm greeting on their answering machine. To ease the distance between them while she's in jail, Mama begins sending Saya bedtime stories inspired by Haitian folklore on cassette tape. Moved by her mother's tales and her father's attempts to reunite their family, Saya writes a story of her own—one that just might bring her mother home for good.
Child Soldier: When Boys and Girls Are Used in War - Michel Chikwanine & Jessica Dee Humphreys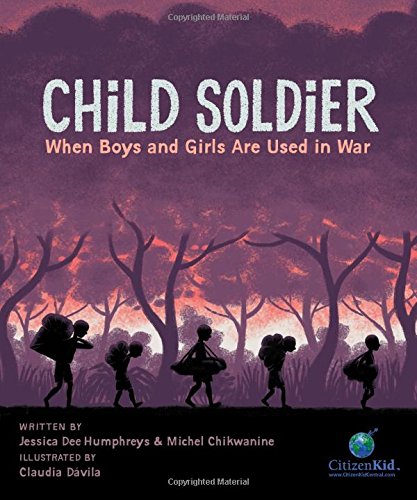 September 1, 2015
Michel Chikwanine was five years old when he was abducted from his schoolyard soccer game in the Democratic Republic of Congo and forced to become a soldier for a brutal rebel militia. Against the odds, Michel managed to escape and find his way back to his family, but he was never the same again. After immigrating to Canada, Michel was encouraged by a teacher to share what happened to him in order to raise awareness about child soldiers around the world, and this book is part of that effort. Told in the first person and presented in a graphic novel format, the gripping story of Michel's experience is moving and unsettling.
Sail Away - Langston Hughes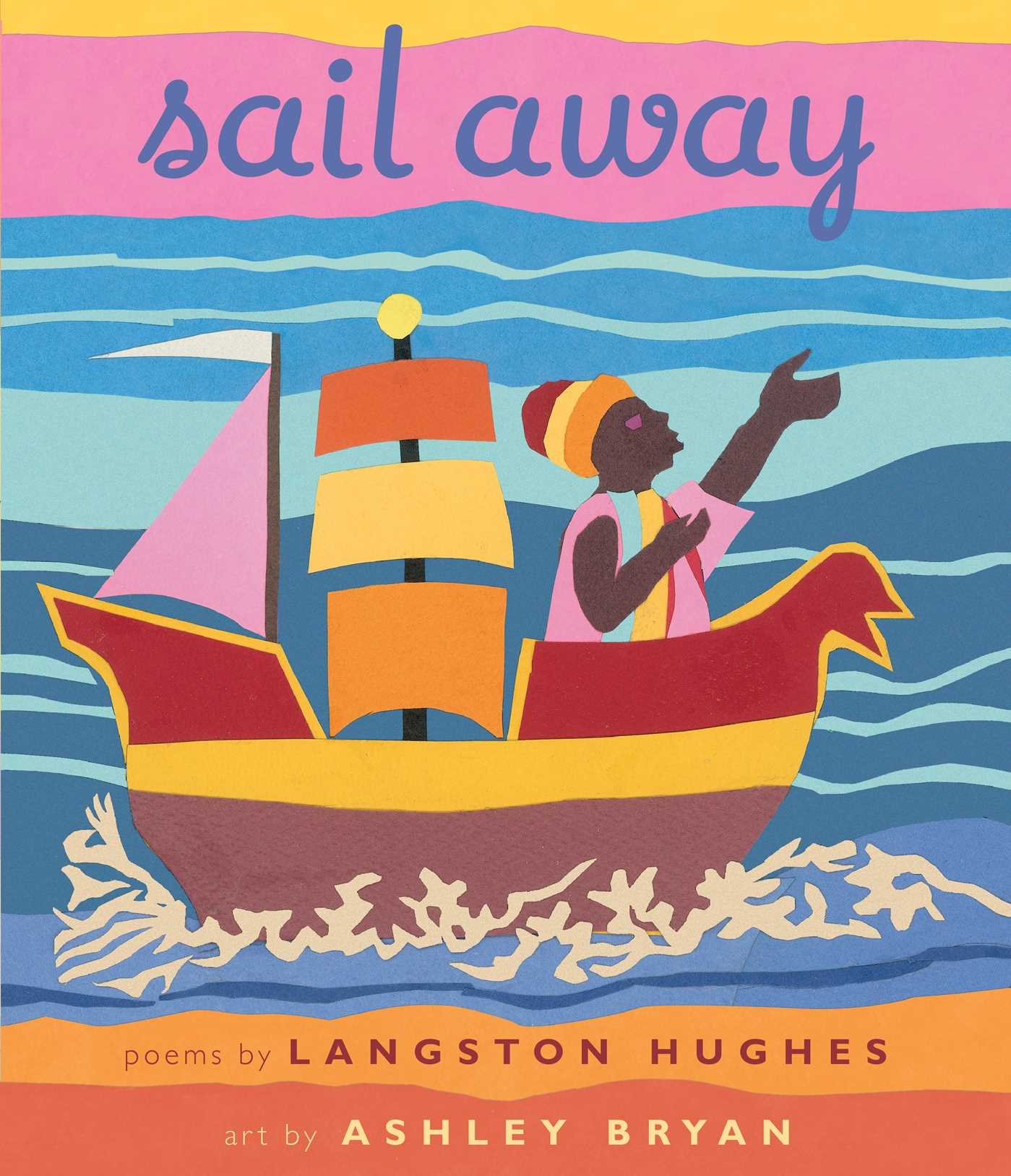 September 1, 2015
The great African-American poet Langston Hughes penned poem after poem about the majesty of the sea, and the great African-American artist Ashley Bryan, who's spent more than half his life on a small island, is as drawn to the sea as much as he draws the sea. Their talents combine in this windswept collection of illustrated poems—from "The Negro Speaks of Rivers" to "Seascape," from "Sea Calm" to "Sea Charm"— that celebrates all things oceanic.
Hoodoo - Ronald L. Smith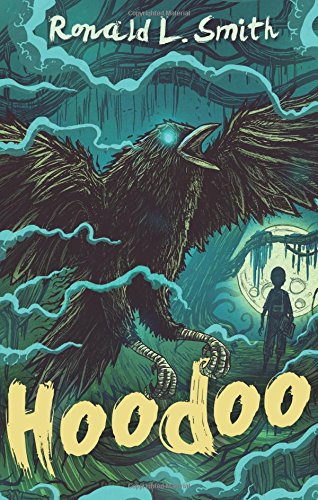 September 1, 2015
Twelve-year-old Hoodoo Hatcher was born into a family with a rich tradition of practicing folk magic: hoodoo, as most people call it. But even though his name is Hoodoo, he can't seem to cast a simple spell.
When a mysterious man called the Stranger comes to town, Hoodoo starts dreaming of the dead rising from their graves. Even worse, he soon learns the Stranger is looking for a boy. Not just any boy. A boy named Hoodoo. The entire town is at risk from the Stranger's black magic, and only Hoodoo can defeat him. He'll just need to learn how to conjure first.
Set amid the swamps, red soil, and sweltering heat of small town Alabama in the 1930s, Hoodoo is infused with a big dose of creepiness leavened with gentle humor.
Everything, Everything - Nicola Yoon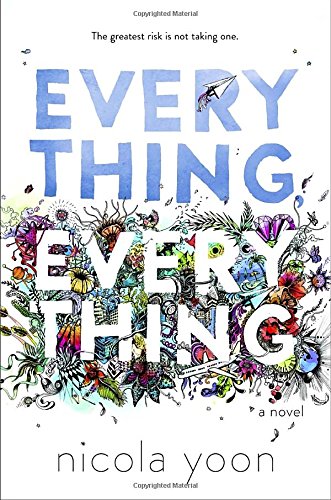 September 1, 2015
My disease is as rare as it is famous. Basically, I'm allergic to the world. I don't leave my house, have not left my house in seventeen years. The only people I ever see are my mom and my nurse, Carla. But then one day, a moving truck arrives next door. I look out my window, and I see him. He's tall, lean and wearing all black—black T-shirt, black jeans, black sneakers, and a black knit cap that covers his hair completely. He catches me looking and stares at me. I stare right back. His name is Olly. Maybe we can't predict the future, but we can predict some things. For example, I am certainly going to fall in love with Olly. It's almost certainly going to be a disaster.
Mousetropolis - R. Gregory Christie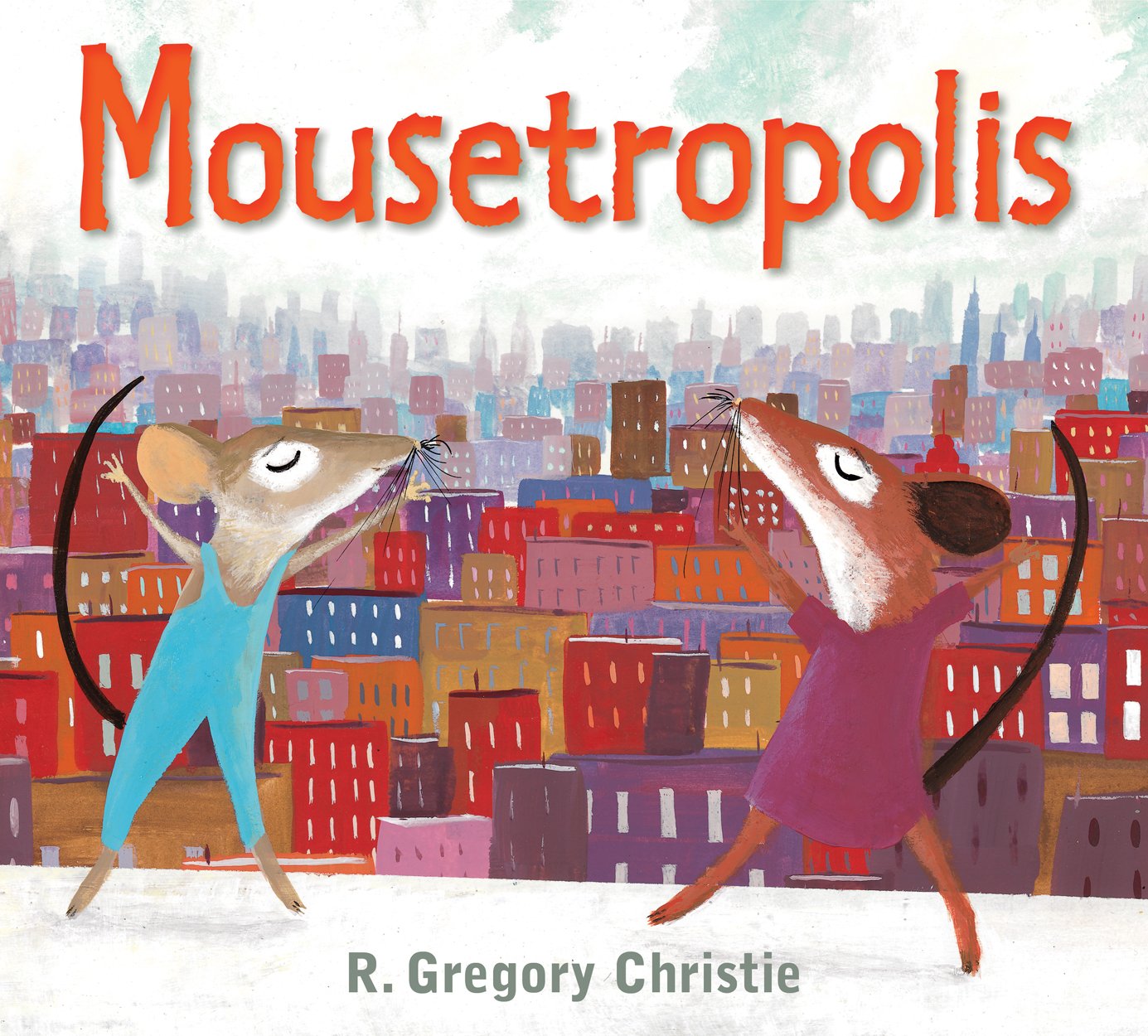 September 15, 2015
With an exquisite palette and stunning compositions, award-winning illustrator R. Gregory Christie reimagines one of Aesop's most popular fables.
City Mouse leaves his noisy apartment for a vacation in the country—only to find drab meals, unseen predators, unbearable heat and too much quiet! So City Mouse takes his country cousin to Mousetropolis, where a rodent can indulge in rich food and rub elbows with the elite.
But just as the party is getting started, disaster strikes! A cat attacks, scaring the city sophisticates clear out of their fine attire . . . while Country Mouse runs without stopping until he reaches the familiar fields of home
The Unquiet - Mikaela Everett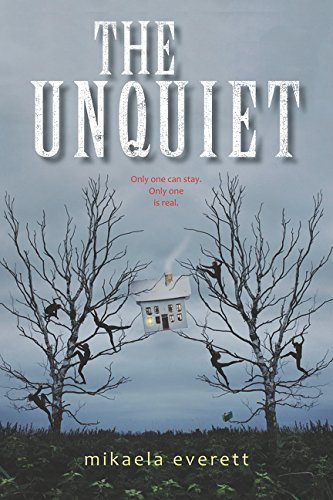 September 22, 2015
The two Earths are identical in almost every way. Two copies of every city, every building, even every person. But the people from the second Earth know something their duplicates do not—two versions of the same thing cannot exist. They—and their whole planet—are slowly disappearing. Lira has been trained mercilessly since childhood to learn everything she can about her duplicate, to be a ruthless sleeper-assassin who kills that other Lirael and steps seamlessly into her life.
An intricate, literary stand-alone from an astonishing new voice, The Unquiet takes us deep inside the psyche of a strong teenage heroine struggling with what she has been raised to be and who she really is.
Untwine Hardcover - Edwidge Danticat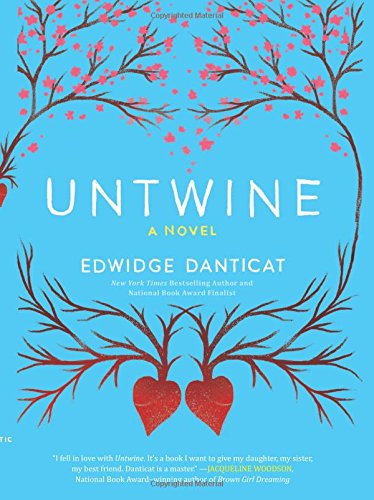 September 29, 2015
A haunting and mesmerizing story about sisterhood, family, love, and loss by literary luminary Edwidge Danticat. Giselle Boyer and her identical twin, Isabelle, are as close as sisters can be, even as their family seems to be unraveling. Then the Boyers have a tragic encounter that will shatter everyone's world forever. Giselle wakes up in the hospital, injured and unable to speak or move. Trapped in the prison of her own body, Giselle must revisit her past in order to understand how the people closest to her -- her friends, her parents, and above all, Isabelle, her twin -- have shaped and defined her. Will she allow her love for her family and friends to lead her to recovery? Or will she remain lost in a spiral of longing and regret?
Rhythm Ride: A Road Trip Through the Motown Sound - Andrea Davis Pinkney
September 29, 2015
Berry Gordy began Motown in 1959 with an $800 loan from his family. He converted the garage of a residential house into a studio and recruited teenagers from the neighborhood-like Smokey Robinson, Mary Wells, Marvin Gaye, Stevie Wonder, and Diana Ross-to sing for his new label. Meanwhile, the country was on the brink of a cultural revolution, and one of the most powerful agents of change in the following decade would be this group of young black performers from urban Detroit. From Berry Gordy and his remarkable vision to the Civil Rights movement, from the behind-the-scenes musicians, choreographers, and song writers to the most famous recording artists of the century, Andrea Davis Pinkney takes readers on a Rhythm Ride through the story of Motown.