The Mesmerist – Ronald L. Smith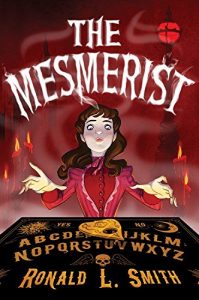 Clarion Books (February 7, 2017)
Thirteen-year-old Jessamine Grace and her mother make a living as sham spiritualists—until they discover that Jess is a mesmerist and that she really can talk to the dead. Soon she is plunged into the dark world of Victorian London's supernatural underbelly and learns that the city is under attack by ghouls, monsters, and spirit summoners. Can Jess fight these powerful forces? And will the group of strange children with mysterious powers she befriends be able to help? As shy, proper Jess transforms into a brave warrior, she uncovers terrifying truths about the hidden battle between good and evil, about her family, and about herself.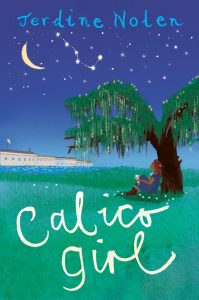 Simon & Schuster/Paula Wiseman Books (February 14, 2017)
Twelve-year-old Callie Wilcomb and her family are slaves, and the Civil War gives them hope that freedom may be on the horizon. On May 23, 1861, the State of Virginia ratified their vote to secede from the Union. In Virginia, a window was opened where the laws of the land no longer applied. Because of the Contraband Law, slaves no longer had to be returned to their owners, granting them a measure of protection and safety. With the possibility of Callie and her family escaping their bonds forever, Callie is eager to learn and become educated and hopes to teach others one day. Through hardship and loss—with love and strong family ties—Callie proves that freedom is in her stars.
The Playbook: 52 Rules to Aim, Shoot, and Score in This Game Called Life – Kwame Alexander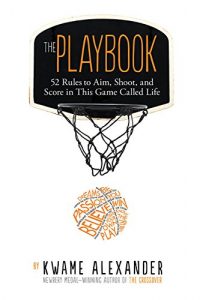 HMH Books for Young Readers (February 14, 2017)
You gotta know the rules to play the game. Ball is life. Take it to the hoop. Soar. What can we imagine for our lives? What if we were the star players, moving and grooving through the game of life? What if we had our own rules of the game to help us get what we want, what we aspire to, what will enrich our lives?
Illustrated with photographs by Thai Neave, The Playbook is intended to provide inspiration on the court of life. Each rule contains wisdom from inspiring athletes and role models such as Nelson Mandela, Serena Williams, LeBron James, Carli Lloyd, Steph Curry and Michelle Obama. Kwame Alexander also provides his own poetic and uplifting words, as he shares stories of overcoming obstacles and winning games in this motivational and inspirational book just right for…anyone needing a little encouragement.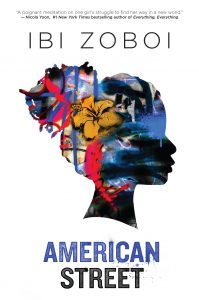 Balzer + Bray (February 14, 2017)
In this stunning debut novel…Ibi Zoboi draws on her own experience as a young Haitian immigrant, infusing this lyrical exploration of America with magical realism and vodou culture. On the corner of American Street and Joy Road, Fabiola Toussaint thought she would finally find une belle vie—a good life. But after they leave Port-au-Prince, Haiti, Fabiola's mother is detained by U.S. immigration, leaving Fabiola to navigate her loud American cousins, Chantal, Donna, and Princess; the grittiness of Detroit's west side; a new school; and a surprising romance, all on her own. Just as she finds her footing in this strange new world, a dangerous proposition presents itself, and Fabiola soon realizes that freedom comes at a cost. Trapped at the crossroads of an impossible choice, will she pay the price for the American dream?
Ah Gotta Handle OnIt – Donovan Mixon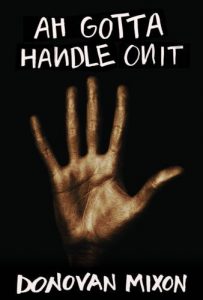 Cinco Puntos Press (February 14, 2017)
Tim is bad news navigating Newark's mean streets. An undiagnosed dyslexic, his neighborhood creds rest on riffing strange rap-rhymes. He's packed into a 3-flat with his mother, sister and wise Uncle Gentrale. His drunkard father, recently evicted from the household, kills himself. Then it gets worse—Tim accidentally kills Chucky, a gangbanger who wanted to kick his brains out.
Piecing Me Together – Renée Watson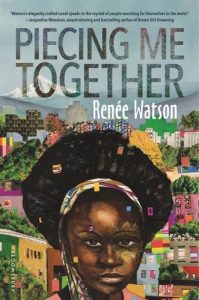 Bloomsbury USA Childrens (February 14, 2017)
Jade believes she must get out of her poor neighborhood if she's ever going to succeed. Her mother tells her to take advantage of every opportunity that comes her way. And she has. She accepted a scholarship to a mostly-white private school and even Saturday morning test prep opportunities. But some opportunities feel more demeaning than helpful. Like an invitation to join Women to Women, a mentorship program for "at-risk" girls. Except really, it's for black girls. From "bad" neighborhoods. And just because Maxine, her college-graduate mentor, is black doesn't mean she understands Jade. And maybe there are some things Jade could show these successful women about the real world and finding ways to make a real difference.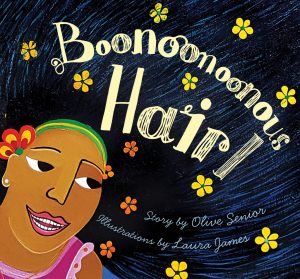 Tradewind Books (February 15, 2017)
In this vibrant and exquisitely illustrated picture book…a young girl learns to love her difficult-to-manage, voluminous and boonoonoonous hair.
The Hate U Give – Angie Thomas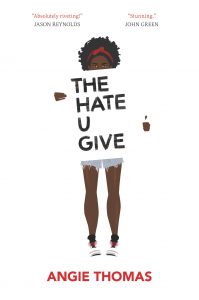 Balzer + Bray (February 28, 2017)
Inspired by the Black Lives Matter movement…Sixteen-year-old Starr Carter moves between two worlds: the poor neighborhood where she lives and the fancy suburban prep school she attends. The uneasy balance between these worlds is shattered when Starr witnesses the fatal shooting of her childhood best friend Khalil at the hands of a police officer. Khalil was unarmed. Soon afterward, his death is a national headline. Some are calling him a thug, maybe even a drug dealer and a gangbanger. Protesters are taking to the streets in Khalil's name. Some cops and the local drug lord try to intimidate Starr and her family. What everyone wants to know is: what really went down that night? And the only person alive who can answer that is Starr. But what Starr does—or does not—say could upend her community. It could also endanger her life.
Dorothea Lange: The Photographer Who Found the Faces of the Depression – Carole Boston Weatherford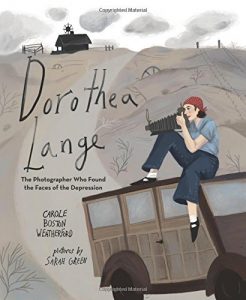 Albert Whitman & Company (February 28, 2017)
Before she raised her lens to take her most iconic photo, Dorothea Lange took photos of the downtrodden from bankers in once-fine suits waiting in breadlines, to former slaves, to the homeless sleeping on sidewalks. A case of polio had left her with a limp and sympathetic to those less fortunate. Traveling across the United States, documenting with her camera and her field book those most affected by the stock market crash, she found the face of the Great Depression.