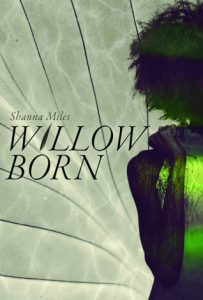 Willow Born – Shanna Reed Miles 
Rochelle and Reed Publishing, LLC (June 1, 2017)
Years ago, witch hunters came to Carolina and devoured the Willows. Sixteen-year-old Collette, a powerful empath, was one of them. A part of a long line of witches that stretches back as far as the slave auctions of Charleston, she was especially gifted. Decades later, a series of strange kidnappings prompts a member of her secret coven to make a plea for help and Collette is chosen to answer the call.  But things have changed. Angels have come out of the divine closet and everyone is on the lookout for the supernatural. Snatched from the Void, she has to choose between a normal life and following the warrior path of the Willows, a coven she didn't know she belonged to. Soon, problems pile sky-high as she struggles to keep the boy who could blow her cover at arm's length and her sanity as family secrets come to light in the midst of a serial killer.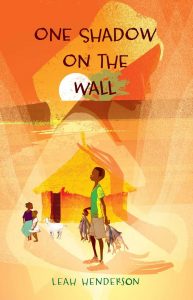 One Shadow on the Wall – Leah Henderson
Atheneum Books for Young Readers (June 6, 2017)
Eleven-year-old Mor was used to hearing his father's voice, even if no one else could since his father's death. It was comforting. It was also a reminder that Mor had made a promise to his father before he passed: Keep your sisters safe. Keep the family together. But almost as soon as they are orphaned, that promise seems impossible to keep. With an aunt from the big city ready to separate him and his sisters as soon as she arrives, and a gang of boys from a nearby village wanting everything he has—including his spirit—Mor is tested in ways he never imagined. With only the hot summer months to prove himself, Mor must face a choice. Does he listen to his father and keep his heart true, but risk breaking his promise through failure? Or is it easier to just join the Danka Boys, whom in all their maliciousness, are at least loyal to their own?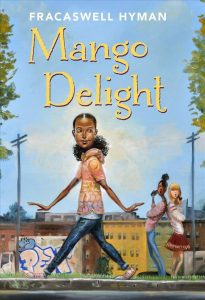 Mango Delight – Fracaswell Hyman, Illustrator – Frank Morrison 
Sterling Children's Books (June 6, 2017)
What happens when your BFF becomes your EFF . . . EX-Friend-Forever? When seventh-grader Mango Delight Fuller accidentally breaks her BFF Brooklyn's new cell phone, her life falls apart. She loses her friends and her spot on the track team, and even costs her father his job as a chef. But Brooklyn's planned revenge—sneakily signing up Mango to audition for the school musical—backfires when Mango not only wins the lead role, but becomes a YouTube sensation and attracts the attention of the school's queen bee, Hailey Jo. Hailey Jo is from a VERY wealthy family, and expects everyone to do her bidding. Soon Mango finds herself forced to make tough choices about the kind of friend she wants to have . . . and, just as important, the kind of friend she wants to be.
The Prey of Gods – Nicky Drayden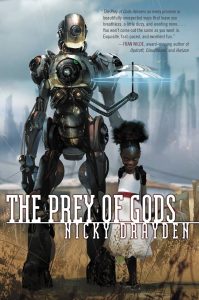 Harper Voyager (June 13, 2017)
In South Africa, the future looks promising. Personal robots are making life easier for the working class. The government is harnessing renewable energy to provide infrastructure for the poor. And in the bustling coastal town of Port Elizabeth, the economy is booming thanks to the genetic engineering industry which has found a welcome home there. Yes—the days to come are looking very good for South Africans. That is, if they can survive the present challenges: A new hallucinogenic drug sweeping the country . . .An emerging AI uprising . . .And an ancient demigoddess hellbent on regaining her former status by preying on the blood and sweat (but mostly blood) of every human she encounters. It's up to a young Zulu girl powerful enough to destroy her entire township, a queer teen plagued with the ability to control minds, a pop diva with serious daddy issues, and a politician with even more serious mommy issues to band together to ensure there's a future left to worry about.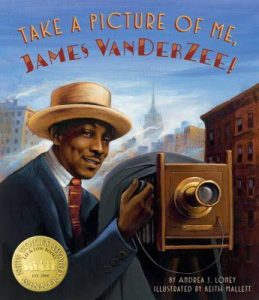 Take a Picture of Me, James Van Der Zee! – Andrea J. Loney, Illustrator – Keith Mallett 
Lee & Low Books (June 15, 2017)
James Van Der Zee was just a young boy when he saved enough money to buy his first camera. He took photos of his family, classmates, and anyone who would sit still for a portrait. By the fifth grade, James was the school photographer and unofficial town photographer. Eventually he outgrew his small town and moved to the exciting, fast-paced world of New York City. After being told by his boss that no one would want his or her photo taken by a black man, James opened his own portrait studio in Harlem. He took photographs of legendary figures of the Harlem Renaissance–politicians such as Marcus Garvey, performers including Florence Mills, Bill Bojangles Robinson, and Mamie Smith–and ordinary folks in the neighborhood, too. Everyone wanted fancy portraits by James Van Der Zee.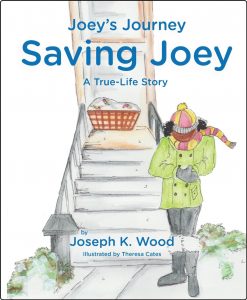 Saving Joey: A True-life Story (Joey's Journey, Book 1) – Joseph K Wood, Illustrator – Cates Theresa 
Kharis Media LLC (June 19, 2017)
Saving Joey is the story of a young, black, teenage girl who abandons her newborn. She wraps her baby in a blanket and places him in a basket. Leaving him on the streets of Chicago in below-freezing temperature, she waits for her baby to be found. Why? Fortunately, a man rescues the newborn, Joey, from the snow and ice-covered stairs one late evening as he was going to work. With neighbors and police involved, Joey is sure to have a future after all. Find out what happened to young Joey.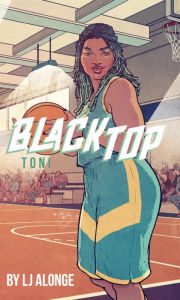 Blacktop: Toni #4 – LJ Alonge, Illustrator – Raul Allen 
Grosset & Dunlap (June 20, 2017)
Toni isn't Coach Wise's favorite player on Team Blacktop. Honestly, she's not even in his top five. And if she's being real, her own teammates keep siding with him during practice. But this isn't the first time she's been on her own, and it won't be the last. If you can't count on yourself, who can you count on?