Show and Prove - Sofia Quintero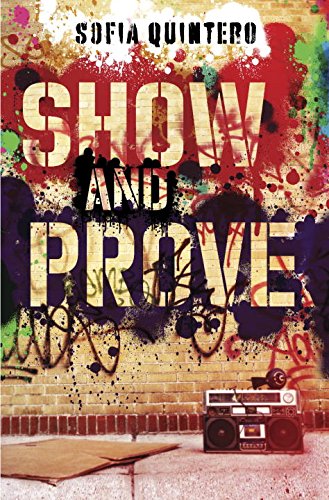 Release Date: July 14, 2015
The summer of 1983 was the summer hip-hop proved its staying power. The South Bronx is steeped in Reaganomics, war in the Middle East, and the twin epidemics of crack and AIDS, but Raymond "Smiles" King and Guillermo "Nike" Vega have more immediate concerns.
Smiles was supposed to be the assistant crew chief at his summer camp, but the director chose Cookie Camacho instead, kicking off a summer-long rivalry. Meanwhile, the aspiring b-boy Nike has set his wandering eye on Sara, the sweet yet sassy new camp counselor, as well as top prize at a breakdancing competition downtown. The two friends have been drifting apart ever since Smiles got a scholarship to a fancy private school, and this summer the air is heavy with postponed decisions that will finally be made.
Raw and poignant, this is a story of music, urban plight, and racial tension that's as relevant today as it was in 1983.
Granddaddy's Turn – Michael S. Bandy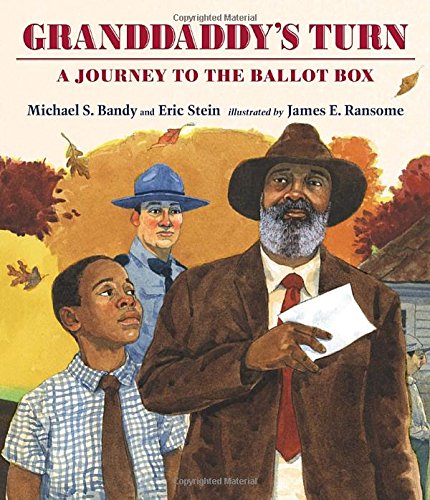 Release Date: July 14, 2015
Based on the true story of one family's struggle for voting rights in the civil rights–era South, this moving tale shines an emotional spotlight on a dark facet of U.S. history.
Life on the farm with Granddaddy is full of hard work, but despite all the chores, Granddaddy always makes time for play, especially fishing trips. Even when there isn't a bite to catch, he reminds young Michael that it takes patience to get what's coming to you. One morning, when Granddaddy heads into town in his fancy suit, Michael knows that something very special must be happening?—and sure enough, everyone is lined up at the town hall! For the very first time, Granddaddy is allowed to vote, and he couldn't be more proud. But can Michael be patient when it seems that justice just can't come soon enough? This powerful and touching true-life story shares one boy's perspective of growing up in the segregated South, while beautiful illustrations depict the rural setting in tender detail.