Be a King: Dr. Martin Luther King Jr.'s Dream and You – Carole Boston Weatherford, Illustrator – James E. Ransome
Featuring a dual narrative of the key moments of Dr. King's life alongside a modern class as the students learn about him, Carole Weatherford's poetic text encapsulates the moments that readers today can reenact in their own lives. See a class of young students as they begin a school project inspired by Dr. Martin Luther King Jr. and learn to follow his example, as he dealt with adversity and never lost hope that a future of equality and justice would soon be a reality. As times change, Dr. King's example remains, encouraging a new generation of children to take charge and change the world . . . to be a King.
January 2|Bloomsbury USA Childrens|PB Ages 4 and up|Grades PK and up|40 P|Purchase 
Hey Tuskegee! – Robert E. Constant, Illustrator – James Zeger
Follow siblings Robbie and Saniyah as they relive the outstanding accomplishments of iconic African-Americans, including the university's founder, Booker T. Washington. Take in the spirit and pageantry of Homecoming as the Marching Crimson Pipers entertain and lead more than 30,000 fans in singing the university's signature songs. After the game, witness the Black Greek sororities' and fraternities' comradery as they passionately sing their traditional songs. Then, share the families' pride when they take a generational picture with their Legacy Brick.
January 2|Mascot Books|PB Ages 7 and up|Grades 2 and up|32 P|Purchase
A Child's Introduction to African American History – Jabari Asim, Illustrator – Lynn Gaines
Jabari Asim goes beyond what's taught in the classroom and tells a fact-filled history of African Americans through politics, activism, sports, entertainment, music, and much more. 
January 2|Black Dog & Leventhal|MG Ages 8 and up|Grades 3 and up|96 P|Purchase 
Black Panther: The Young Prince – Ronald L. Smith
Life is comfortable for twelve-year-old T'Challa in his home of Wakanda, an isolated, technologically advanced African nation. When he's not learning how to rule a kingdom from his father-the reigning Black Panther-or testing out the latest tech, he's off breaking rules with his best friend, M'Baku. But as conflict brews near Wakanda, T'Challa's father makes a startling announcement: he's sending T'Challa and M'Baku to school in America. This is no prestigious private academy-they've been enrolled at South Side Middle School in the heart of Chicago…When strange things begin happening around school, T'Challa sets out to uncover the source. But what he discovers in the process is far more sinister than he could ever have imagined. 
January 2|Marvel Press|MG Ages 8 and up|Grades 3 and up|272 P|Purchase 
Betty Before X – Ilyasah Shabazz & Renée Watson
In Detroit, 1945, eleven-year-old Betty's house doesn't quite feel like home. She believes her mother loves her, but she can't shake the feeling that her mother doesn't want her. Church helps those worries fade, if only for a little while. The singing, the preaching, the speeches from guest activists like Paul Robeson and Thurgood Marshall stir African Americans in her community to stand up for their rights. Betty quickly finds confidence and purpose in volunteering for the Housewives League, an organization that supports black-owned businesses. Soon, the American civil rights icon we now know as Dr. Betty Shabazz is born.
January 2|Farrar, Straus and Giroux (BYR)|MG Ages 10 and up|Grades 5 and up|256 P|Purchase  

March Forward, Girl: From Young Warrior to Little Rock Nine – Melba Pattillo Beals, Illustrator – Frank Morrison
Long before she was one of the Little Rock Nine, Melba Pattillo Beals was a warrior. Frustrated by the laws that kept African-Americans separate but very much unequal to whites, she had questions. Why couldn't she drink from a "whites only" fountain? Why couldn't she feel safe beyond home—or even within the walls of church?  Adults all told her: Hold your tongue. Be patient. Know your place. But Beals had the heart of a fighter—and the knowledge that her true place was a free one.
January 2|HMH Bks for YR|MG Ages 10 and up|Grades 5 and up|224 P|Purchase 
A Sky Full of Stars (Bk 2) – Linda Williams Jackson
After the murder of Emmett Till, thirteen-year-old Rose is struggling with her decision to stay in Mississippi. Torn between the opinions of Shorty, a boy who wants to meet violence with violence, and Hallelujah, her best friend who believes in the power of peaceful protests, Rose is scared of the mounting racial tension and is starting to lose hope. But when Rose helps Aunt Ruthie start her own business, she begins to see how she can make a difference in her community.
January 2|HMH Bks for YR|MG Ages 10 and up|Grades 5 and up|320 P|Purchase 
Martin Rising: Requiem for a King – Andrea Davis Pinkney, Illustrator – Brian Pinkney
In a rich embroidery of visions, musical cadence, and deep emotion, Andrea and Brian Pinkney convey the final months of Martin Luther King's life — and of his assassination — through metaphor, spirituality, and multilayers of meaning.
January 2|Scholastic Press|MG Ages 9 and up| Grades 4 and up|128 P|Purchase   
Black Girl Magic: A Poem – Mahogany L. Browne, Illustrator – Jess X. Snow
Much of what twenty-first century culture tells Black girls is not pretty: Don't wear this; don't smile at that. Don't have an opinion; don't dream big. And most of all, don't love yourself. In response to such destructive ideas, internationally recognized poet Mahogany Browne challenges the conditioning of society by crafting an anthem of strength and magic undeniable in its bloom for all beautiful Black girls. 
January 2|Roaring Brook Press|YA Ages 12 and up|Grades 8 and up|40 P|Purchase 
A Few Red Drops: The Chicago Race Riot of 1919 – Claire Hartfield
On a hot day in July 1919, five black youths went swimming in Lake Michigan, unintentionally floating close to the "white" beach. An angry white man began throwing stones at the boys, striking and killing one. Racial conflict on the beach erupted into days of urban violence that shook the city of Chicago to its foundations. This mesmerizing narrative draws on contemporary accounts as it traces the roots of the explosion that had been building for decades in race relations, politics, business, and clashes of culture. 
January 2|Clarion Books|YA Ages 12 and up| Grades 7 and up |208 P|Purchase 

I Am Loved – Nikki Giovanni, Illustrator – Ashley Bryan
There is nothing more important to a child than to feel loved, and this gorgeous gathering of poems written by Nikki Giovanni celebrates exactly that. Hand-selected by Newbery honoree Ashley Bryan, he has, with his masterful flourish of color, shape, and movement, added a visual layering that drums the most important message of all to young, old, parent, child, grandparent, and friend alike…As a bonus, one page is mirrored, so children reading the book can see exactly who is loved—themselves!
January 9|Atheneum/Dlouhy Bks|PB Ages 4 and up|Grades PK and up|32 P|Purchase 
Mae Among the Stars – Roda Ahmed, Illustrator – Stasia Burrington
A beautiful picture book for sharing, inspired by the life of the first African American woman to travel in space, Mae Jemison…Little Mae's curiosity, intelligence, and determination, matched with her parents' encouraging words, paved the way for her incredible success at NASA as the first African American woman to travel in space. This book will inspire other young girls to reach for the stars, to aspire for the impossible, and to persist with childlike imagination.
January 9|HarperCollins|PB Ages 4 and up|Grades PK and up|40 P|Purchase
Shai & Emmie Star in Dancy Pants! (Bk 2) – Quvenzhané Wallis & Nancy Ohlin, Illustrator – Sharee Miller
Shai Williams—third-grader and superstar in the making—loves to act, sing, and dance. So when her teacher, Ms. Englert, signs their class up for a major dance competition, Shai's fancy moves are put to the test. Paired up with her best friend Emmie and classmate Rio, Shai plans to settle her competition jitters by just having fun. That is until her rival, Gabby Supreme, challenges her to a bet: whoever loses the dance competition has to bring the winner one cupcake every day for a month. Now Shai has to win.
January 9|Simon & Schuster Bks for YR|Ch Ages 6 and up|Grades 1 and up|128 P|Purchase 
Grandma's Purse – Vanessa Brantley-Newton
When Grandma Mimi comes to visit, she always brings warm hugs, sweet treats…and her purse. You never know what she'll have in there–fancy jewelry, tokens from around the world, or something special just for her granddaughter. It might look like a normal bag from the outside, but Mimi and her granddaughter know that it's pure magic!
January 9|Knopf Books for YR|PB Ages 4 and up|Grades PK and up|32 P|Purchase 
Facing Frederick: The Life of Frederick Douglass, a Monumental American Man – Tonya Bolden
Frederick Douglass (1818–1895) is best known for the telling of his own emancipation. But there is much more to Douglass's story than his time spent enslaved and his famous autobiography. Facing Frederick captures the whole complicated, and at times perplexing, person that he was. Statesman, suffragist, writer, and newspaperman, this book focuses on Douglass the man rather than the historical icon.
January 9|Abrams Books for YR|MG Ages 10 and up|Grades 5 and up|208 P|Purchase 

Hidden Figures: The True Story of Four Black Women and the Space Race – Margot Lee Shetterly, Illustrator – Laura Freeman
Dorothy Vaughan, Mary Jackson, Katherine Johnson, and Christine Darden were good at math…really good. They participated in some of NASA's greatest successes, like providing the calculations for America's first journeys into space. And they did so during a time when being black and a woman limited what they could do. But they worked hard. They persisted. And they used their genius minds to change the world.
January 16|HarperCollins|PB Ages 4 and up|Grades PK and up|40 P|Purchase 
Let's Talk About Love – Claire Kann
Alice had her whole summer planned. Nonstop all-you-can-eat buffets while marathoning her favorite TV shows (best friends totally included) with the smallest dash of adulting―working at the library to pay her share of the rent. The only thing missing from her perfect plan? Her girlfriend (who ended things when Alice confessed she's asexual). Alice is done with dating―no thank you, do not pass go, stick a fork in her, done… But then Alice meets Takumi and she can't stop thinking about him or the rom com-grade romance feels she did not ask for (uncertainty, butterflies, and swoons, oh my!).
January 23|Swoon Reads|YA Ages 13 and up|Grades 8 and up|288 P|Purchase 
Marley Dias Gets It Done – And So Can You – Marley Dias
In this accessible guide with an introduction by Academy Award-nominated filmmaker Ava DuVernay, Marley Dias explores activism, social justice, volunteerism, equity and inclusion, and using social media for good. Drawing from her experience, Marley shows kids how they can galvanize their strengths to make positive changes in their communities, while getting support from parents, teachers, and friends to turn dreams into reality. Focusing on the importance of literacy and diversity, Marley offers suggestions on book selection, and delivers hands-on strategies for becoming a lifelong reader.
January 30|Scholastic Press|MG Ages 8 and up|Grades 3 and up|208 P|Purchase 
The Journey of Little Charlie – Christopher Paul Curti
Twelve-year-old Charlie is down on his luck: His sharecropper father just died and Cap'n Buck — the most fearsome man in Possum Moan, South Carolina — has come to collect a debt. Fearing for his life, Charlie strikes a deal with Cap'n Buck and agrees to track down some folks accused of stealing from the cap'n and his boss. It's not too bad of a bargain for Charlie… until he comes face-to-face with the fugitives and discovers their true identities. Torn between his guilty conscience and his survival instinct, Charlie needs to figure out his next move — and soon. It's only a matter of time before Cap'n Buck catches on.
January 30|Scholastic Press|MG Ages 9 and up|Grades 4 and up|256 P|Purchase 
What are your thoughts on January's new releases? Do you know of any books that are not listed? Let us know in the comments below.
---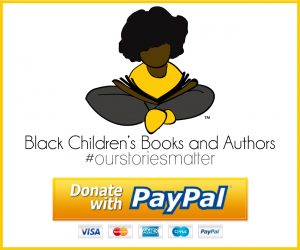 Your thoughtful donation will support our mission to promote awareness of children's and young adult literature by Black authors. Our stories matter. Thank you!