Established in the early 20th century, Father's Day is a day set aside to honor fathers and fatherhood. Although we observe this special day in the United States every third Sunday in June, many other countries celebrate on other days. This year, Father's Day falls on June 21st.
Several of our authors have written touching tributes to the sensitivity, strength, and spirituality of fathers. Some stories broach delicate subjects like divorce and absentee fathers. Although many of the stories are fiction, the experiences of the children and families are all too relatable.  The books selected celebrate fatherhood through poetry and prose, they express the love and longing children feel for their fathers whether present or absent. Happy Father's Day!
*All book summaries are from Amazon.com.
A Lullaby for Daddy - Edward Biko Smith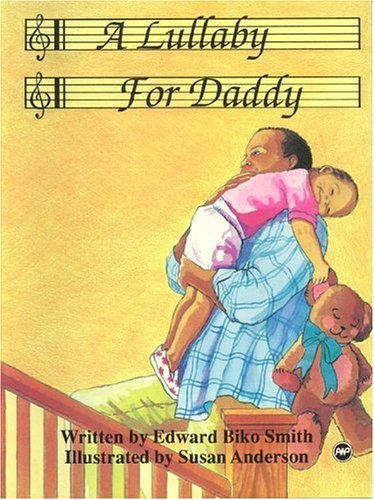 "A lullaby for daddy is the sleepy time story of Rosie, an African American child. Rosie is a studio musician's daughter with a precocious aptitude for the keyboard and song. The story centers on bedtime ritual and the father child bond that can be established during this unique time."
Daniel's Wish - Leah Whitney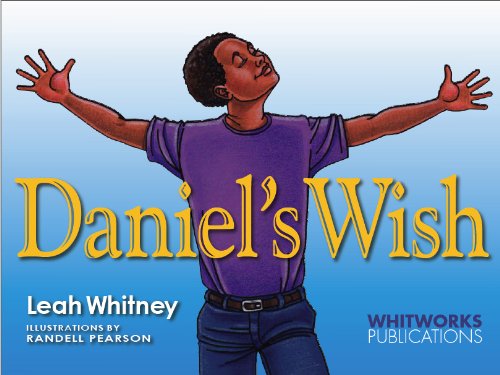 "Daniel has everything a boy could want-except a father. One night, after seeing a bright star shining through his window, he wishes for a dad and then goes on a quest to make his wish come true. Daniel will keep readers engrossed, as he is steadfast and courageous in his efforts to fill a void felt by many of today's youth. Children will read this story again and again to enter Daniel's world and follow him on an eventful journey, one that leads him to look at the world, and more importantly, himself, in a whole new way. Does Daniel get his wish? "
Father's Day Blues: What Do You Do About Father's Day When All You Have Are Mothers? - Irene Smalls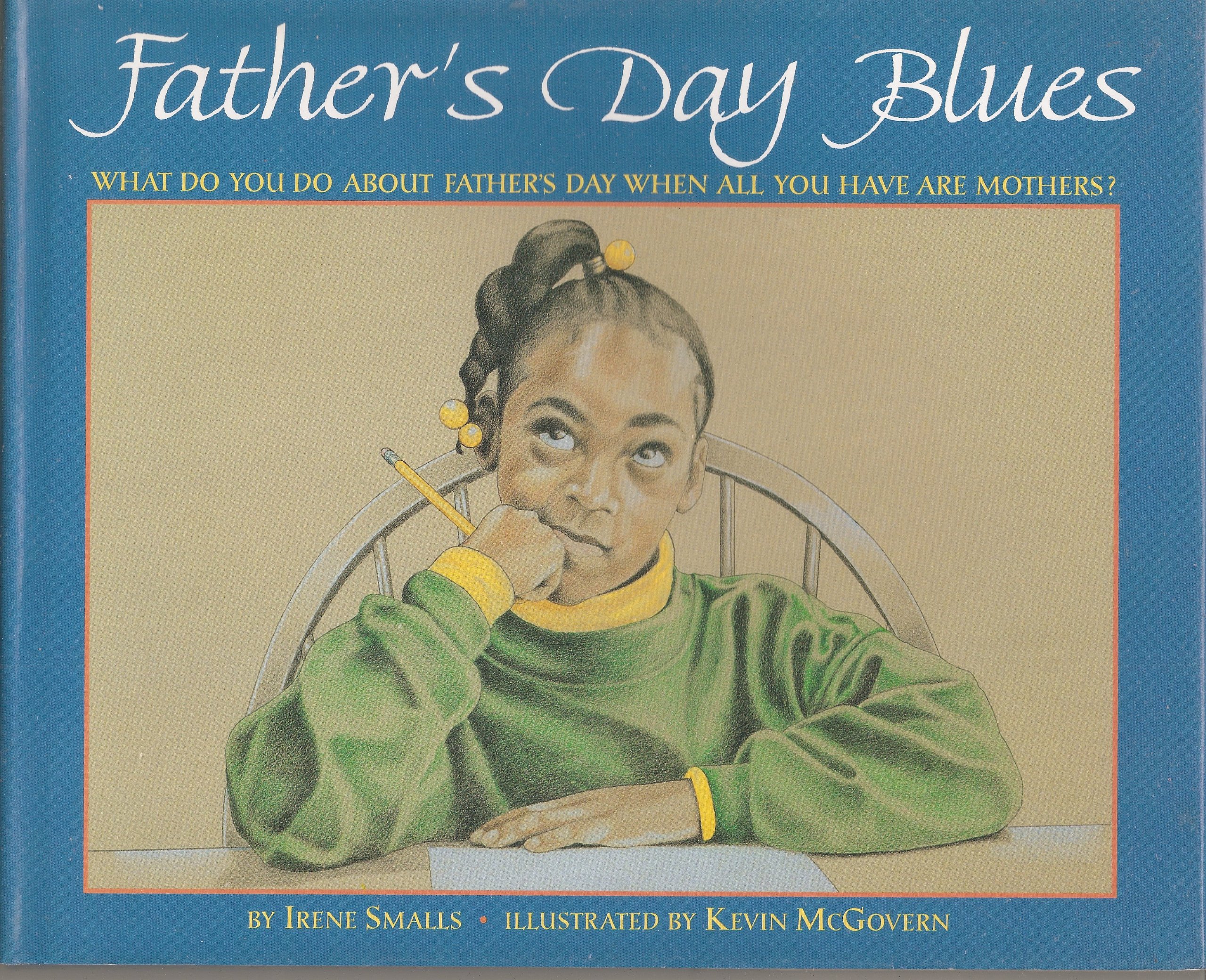 "A young girl is given an assignment to write about her father. This realistic story a deals with the girl's distress over her absentee father, but she is comforted by her mother and comes to realize that some families are different and her father's absence is not her fault. "
Daddy Calls Me Man - Angela Johnson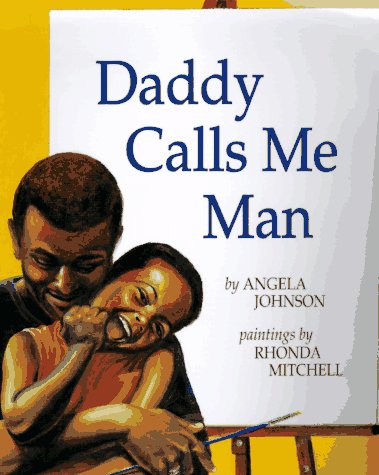 "A still life of shoes inspires Noah to measure his own little ones against the big ones of his father. The whirl of an abstract painting encourages him to spin with his older sister. The moon outside his window is the same one that glows on his mother's canvas. But the subject that brings out the best in Noah -- and inspires his daddy to call him a man -- has her crib right there in his parents' studio."
Pop: A Celebration of Black Fatherhood - Carol Ross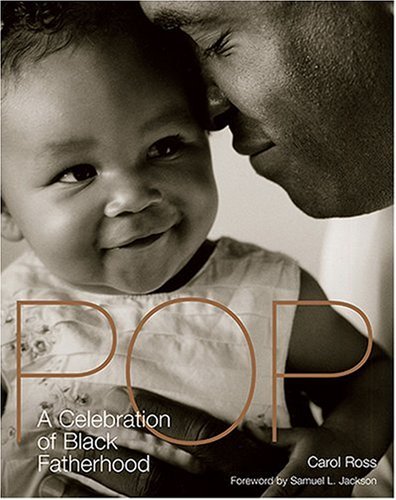 "In 51 visually stunning, emotionally compelling portraits, acclaimed photographer Carol Ross presents a hopeful, heartwarming, and caring view of black fatherhood in the United States. In an era that pays little positive attention to black fathers, Ross's inspirational perspective on the relationships between black men and their children is vitally important—and long overdue. "
When Daddy Prays - Nikki Grimes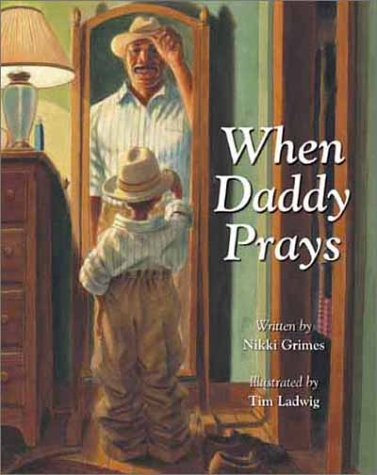 "'When Daddy prays my fear of darkness disappears and angels tiptoe down the hall. I hear them through the door and wall . . .when Daddy prays.'
In this collection of new poems by Nikki Grimes, a child learns about prayer from his father, whose prayers carry the family through each day -- no matter what the circumstances.
Nikki Grimes believes that spirituality and prayer are signs of true strength and power. When Daddy Prays celebrates fathers who help their children see this. Nikki writes, 'In my view there is no more powerful image than that of a strong man bowing before God.'"