Derrick Barnes does not have any daughters, in fact, he has four sons, yet he created a character who appeals to and embodies little Black girls everywhere, Ruby Booker. Barnes' desire was to produce a character that wasn't widely available in children's literature, someone who reminded him of his nieces and other African American girls.  But creating a popular children's book series is not Barnes' only claim to fame. His love of poetry led him into a career as a writer for Hallmark, and the first Black male to ever hold a staff position for the company. You can read more about Derrick Barnes here and here. Pick up a few copies of Ruby and the Booker Boys for the little girls in your life. Our stories matter.
To me it seems like the publishing industry embraces stories that feature African American characters that are one dimensional; characters that fit into 'their' ideal and image of who we are. We have to continue to create our own reality in our own voices.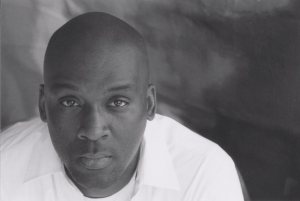 Photo from thebrownbookshelf.com.