When Carole Boston Weatherford was a baby, a neighbor gave her a book that was turned upside down, but she turned it right-side up. At only a few months old, that simple action seemed to symbolize the beginning of Weatherford's mission to use books to right some wrongs in the world of children's literature, an industry where a very small percentage of the books published yearly are by and about Black people. Our stories matter, and Weatherford tells them. She has made her mark in the publishing industry as a prolific, award-winning author of over 30 books, mostly historical nonfiction—about people and events—told in verse. "The Creator called me to be a poet," says Weatherford. She likens her gift for putting words together to that of a composer making music.
Weatherford's 2015 release, Voice of Freedom: Fannie Lou Hamer: The Spirit of the Civil Rights Movement has won several awards, one of which is the 2016 Robert Sibert Informational Book Honor Award. The Tuskegee Airmen are the subject of a book expected to be released in May. Jeffery Weatherford, her son, is the illustrator. Elementary and middle grade readers are the primary audience for Weatherford's historical nonfiction books. In addition to writing, Weatherford teaches courses in children's writing and literature at Fayetteville State University.  For more information about our spotlight author, see Sources and Additional Reading below.
Writing is not just what I do; it's who I am.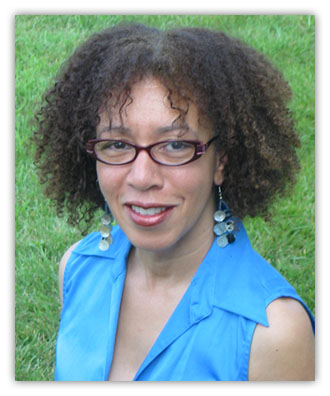 Image Credit: ncliterarytrails.org
Books by Carole Boston Weatherford