There are countless children's books about Harriet Tubman who is mostly known for escaping slavery and fearlessly returning to the South to liberate others via the Underground Railroad. But a lesser known fact is that she was also a Union spy during the Civil War and was buried with military honors. Cathy Williams disguised herself as a man to serve with the Buffalo Soldiers, a regiment of the United State Army. Susie King Taylor, the first Black army nurse during the Civil War, wrote Reminiscences of My Life in Camp: An African American Woman's Civil War Memoir. Black men and women who have served in the military during pivotal moments in American history do not get the recognition they deserve. These people faced the evils of racism in their own country but truly believed America would honor its promise of "liberty and justice for all." In the article, "The Tragic Forgotten History of Black Military Veterans," Bryan Stevenson said, "We do so much in this country to celebrate and honor folks who risk their lives on the battlefield, [b]ut we don't remember that black veterans were more likely to be attacked for their service than honored for it." The books listed tell the stories of those who deserve recognition and honor for their service. Our stories matter.

You Can Fly: The Tuskegee Airmen – Carole Boston Weatherford, Illustrator – Jeffery Boston Weatherford | Purchase 
Come All You Brave Soldiers: Blacks in the Revolutionary War – Clinton Cox | Purchase 
Undying Glory: The Story of the Massachusetts 54th Regiment – Clinton Cox | Purchase 
African American Military Heroes – Jim Haskins | Purchase 
Red-Tail Angels: The Story of the Tuskegee Airmen of World War II – Patricia & Fredrick McKissack | Purchase 

Crispus Attucks: Black Leader of Colonial Patriots – Dharathula Millender, Illustrator – Gray Morrow | Purchase 
The Harlem Hellfighters: When Pride Met Courage – Walter Dean Myers & Bill Miles | Purchase 
Between Two Fires: Black Soldiers in the Civil War – Joyce Hansen | Purchase   
Black, Blue & Gray: African Americans In the Civil War – James Haskins | Purchase
Brothers in Arms: The Epic Story of the 761st Tank Battalion, WWII's Forgotten Heroes – Kareem Abdul-Jabbar & Anthony Walton | Purchase 
---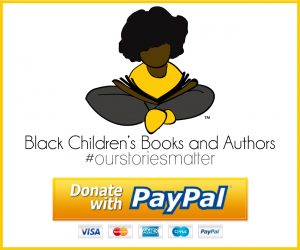 Your thoughtful donation will support our mission to promote awareness of children's and young adult literature by Black authors. Our stories matter. Thank you!